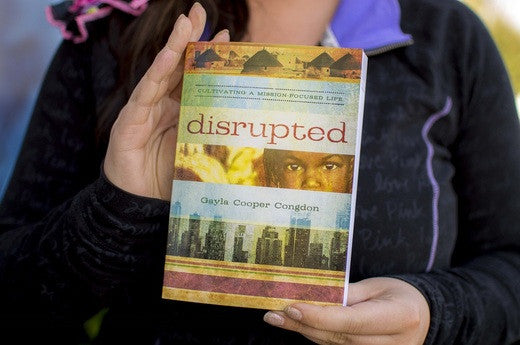 Disrupted - Cultivating a Mission Focused Life
When Jesus disrupts your life, he takes you places you never expected to go. 
In Disrupted, lifelong missionary Gayla Cooper Congdon offers a how-to guide for short-term missions.  Its packed with insight to create long term impact: 
Inspiring stories from the field
Practical tips for preparation, cross-cultural awareness, and reconnecting upon return home
Essential tools for daily missional living
A 52-week devotional study
Monthly Life-Challenging Disruption
Translate your trip into a lifetime missional opportunity.
All proceeds from the sales of Disrupted go directly to the work of Amor.
If you are interested in purchasing multiple copies for your youth-group or small-group study, please call us for bulk pricing.