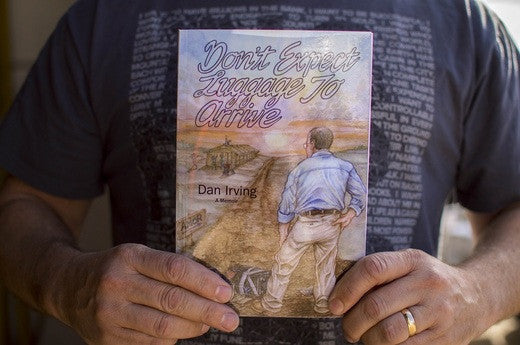 Don't Expect the Luggage to Arrive
A personal memoir of an Amor Volunteer who learned how being taken out of one's comfort zone opened the door for God to come into his life and reveal what He had planned for him. An amazing history of how God works throughout one's life.
Here Dan Irving traces his life difficulties and tells the story of how working with Gypsies in 1973 England created an opportunity back in the states which helped to bring the founders of Amor together. When Dan learned of this, he wanted to know everything he could about Amor Ministries. Here he retells the incredible story of how Amor began including how Amor Ministries transformed the Tijuana Dump. Life can be very difficult at times and when things go wrong, God challenges us, often with joyous outcomes.
Don't Expect Luggage To Arrive tells connecting stories of how God is most at work in our lives when we are out of our comfort zones. Dan's very personal memoir tells stories of his Amor Mexico and South African mission trips. If you've ever been impacted by a mission trip, are thinking of going on a mission trip or would like to know more about Amor, this is a must read. The author is not a pastor, theologian or minister, he's just a guy whose life changed when he went on an Amor Mission trip